Margaret, we've been talking about going on a Disney cruise but aren't sure how to get started. What's the first thing we need to do?
I think a Disney cruise is such an awesome vacation! It's different from a trip to Walt Disney World because your schedule isn't nearly as rigid and 'go, go, go' yet there is so much to do. You can be as active as you want or sit back and relax with room service breakfast, then an afternoon by the pool and then a show or first run Disney movie at night.
You can also have as much or as little family time together as you want and when you want.  I've found that the majority of the kid's that go to the Kid's Clubs on the Disney ships don't want to leave because they're having so much fun.  (Remember there is no casino on a Disney Cruise Line ship – instead that space has been dedicated to kid's activities)
The first thing to do is to think about how many days you want to cruise and a general idea about a date. Disney Cruise Line generally has 3,4,5,6, and 7 (and some longer) day cruises so once we have an idea about those two things we can start talking about which ship, which port to sail from, itineraries, dining, Port Adventures and all the other fun stuff.
I would love to talk with you all about the Disney Cruise Line experience and helping you work through all of this is part of my job. I am always happy to answer any questions you might have.
Remember there is never any additional cost or fee for using my services.
*By the way, this 'dates and number of days' preplanning applies to any cruise line – not just Disney
If you're to ready start planning your family's Disney vacation, if you need more information or if you just want to ask a question call me at 901-828-6354, email margaretc@mei-travel.com or use the 'Request A Quote' link .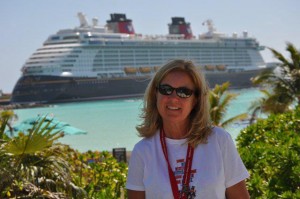 http://www.mousefanmargaret.com/wp-content/uploads/2019/10/Logo-Copy-to-play-with.png
0
0
Margaret Caffey
http://www.mousefanmargaret.com/wp-content/uploads/2019/10/Logo-Copy-to-play-with.png
Margaret Caffey
2015-06-24 11:57:44
2015-06-24 16:53:03
First Steps For Planning A Disney Cruise