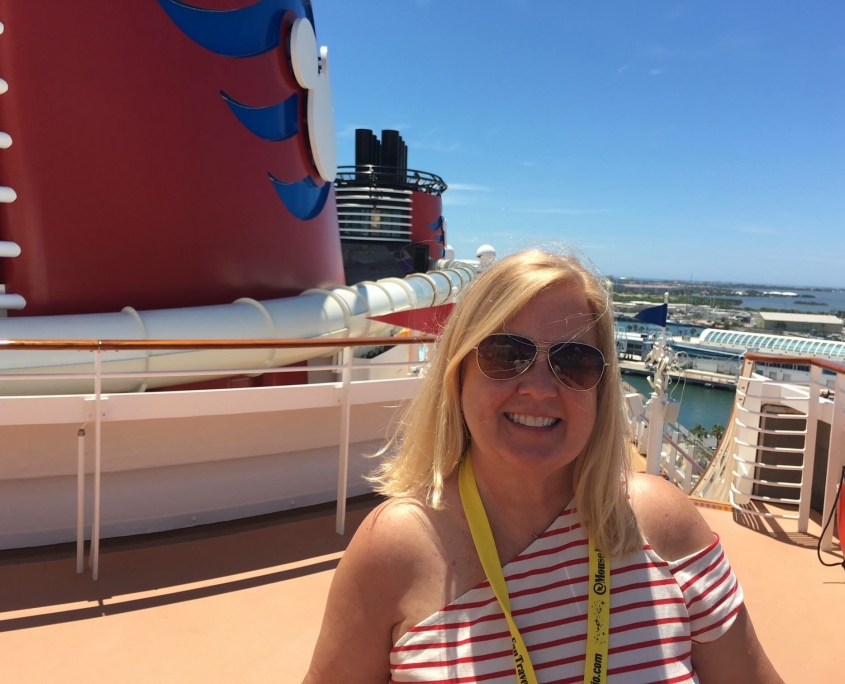 Margaret, we've been talking about going on a Disney cruise but aren't sure how to get started. What's the first thing we need to do?
The first thing to do is to think about how many days you want to cruise and a general idea about a date. Disney Cruise Line generally has 3,4,5 and 7 (and sometimes longer) night cruises so once we have an idea about those two things we can start talking about which ship, which port to sail from, itineraries, etc.
Remember that in addition to cruising to the Bahamas and Caribbean, Disney Cruise Line also sails to Alaska and Europe at certain times during the year. Sometimes they do west coast cruises and cruises to Hawaii as well.
Once we've selected the right cruise for you we'll talk about special options like adults only dining, spa treatments and port adventures that you may want to select ahead of time.
Helping you work through all of this is part of my job and I am always happy to answer any questions you might have.
Remember there is never any additional cost or fee for using my services.
*By the way, this applies to any cruise line – not just Disney.
If you're ready start planning your family's Disney vacation, if you need more information or if you just want to ask a question call me at 901-828-6354, email margaretc@mei-travel.com or use the Send Margaret A Message button.