Over the years I've come up with lots of creative ways to save up for my Disney vacations and by far my favorite way (and the most fun way) is buying Disney Gift Cards.
Any time I have a few extra dollars I buy a couple and put them away until our trip. Disney Gift Cards are accepted almost everywhere on property at Walt Disney World and Disneyland as well as on board Disney Cruise. You can use them in the restaurants, in the shops, you can buy tickets with them and you can pay your resort bill with them.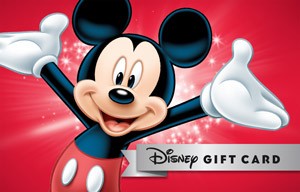 You can also use Disney Gift Cards to pay on your trip. I have many clients that after they've amassed a couple hundred dollars in gift cards will send me the card numbers and I'll call those in to Disney.
Disney Gift Cards are also a great way to control the kids spending while at the same time making them feel special. Give them their own $10, $15, etc. card every day or two that they can use for souvenirs or snacks. You can also reload the cards at pretty much on property retail or resort location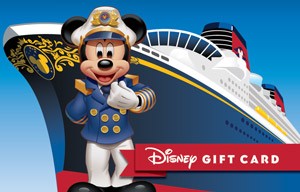 Disney Gift Cards make a great gift for family and friends to give the kids (and grownups!!) for their Disney vacation.
Disney Gift Cards are available pretty much anywhere gift cards are sold. I usually buy them at Target with my Target Red Card and save 5% or at my local grocery store because it gets me extra 'fuel points'.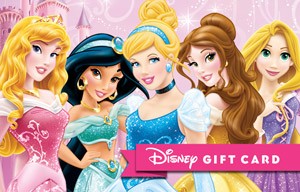 They're always coming out with new designs making it fun to see how many different ones you can collect.
You can find different designs including Star Wars and Marvel, along special occasions cards on the Disney Gift Card website at www.disneygiftcard.com.
On the Disney Gift Card website you can also can also consolidate multiple gift cards on to one making it easier to carry. It's a little tricky the first time, let me know if you need help.
* You can also purchase Universal Resort gift cards for Universal Orlando or Universal Hollywood and experience all the same benefits and savings.
** In the video below I mention that you can design Disney Gift Cards using your own photo – that is no longer an option
If you're to ready start planning your family's Disney vacation, if you need more information or if you just want to ask a question call me at 901-828-6354, email margaretc@mei-travel.com or use the Send Margaret A Message' button.
Remember there is never any additional cost or fee for using my services.
For more updates and Top 5 Lists check back here often and follow me on Facebook at www.facebook.com/MouseFanMargaret.